Sound Choice can provide batteries and chargers for the headset receivers. Some receivers can use standard AA or AAA batteries, but most require specific rechargeable batteries and charging stations. Below are some of the typical systems available. Note that most headsets come bundled with a battery, but all require some type of charger purchased separately. Even rechargeable batteries have a finite number of recharge cycles and then must be replaced.
The SC186K transmitter does not use batteries of any kind. It plugs into any convenient AC wall outlet or extension cord.
---
Sound Associates SA1905-10 Smart Chargers offer both drop-in charging stations for ease of distribution and charging slots for additional batteries.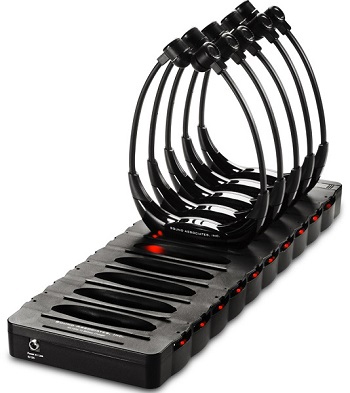 ---
Listen Technologies has the similar LA-351 charger system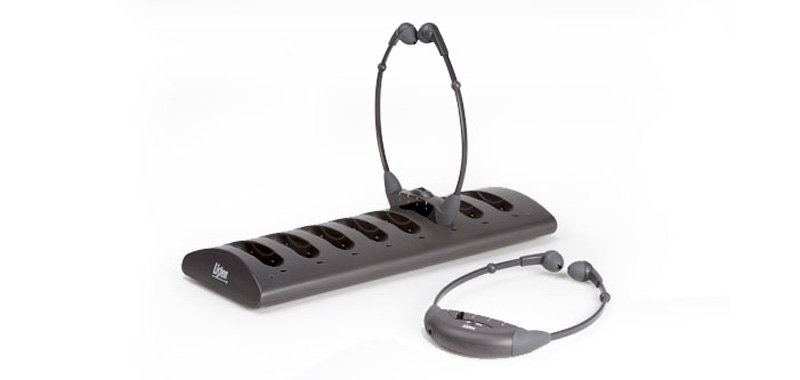 ---
Sound Associates SA1905-3 single headset charger with two additional battery charging slots.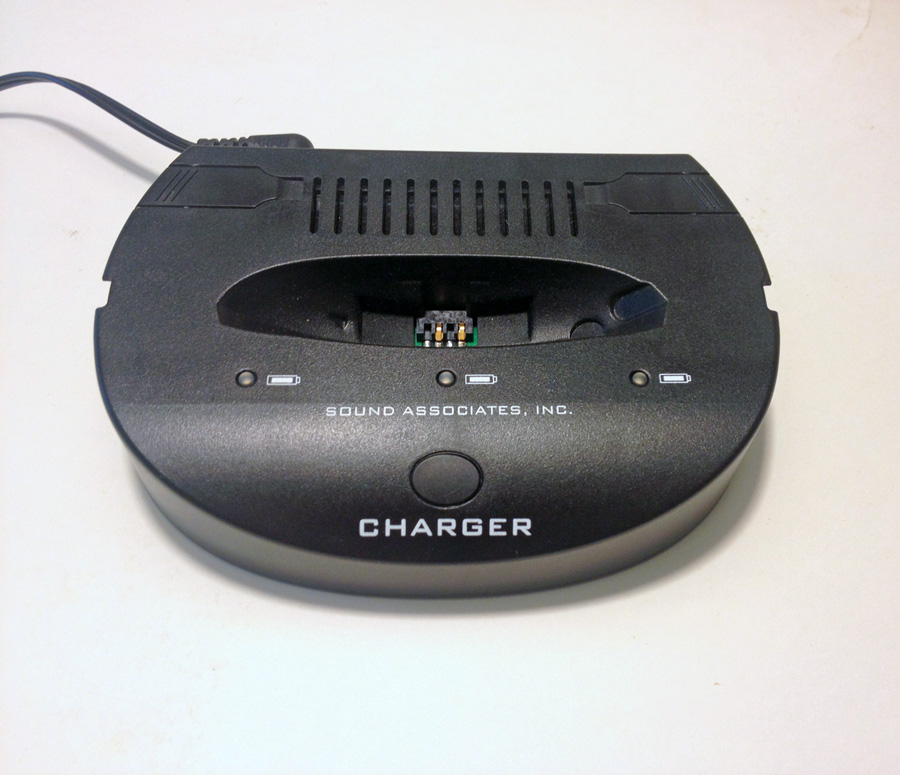 Other comparable small format headset and battery chargers are also available through Sound Choice.
---
Sound Choice Assistive Listening, Inc.
498 Long Hill Road
Gillette, New Jersey 07933 USA
toll free: 877-896-5048
908-647-2650 fax: please call for fax number
Pennsylvania numbers: 215-230-8600 fax: please call for fax number
email: sndchoice@aol.com
www.assistivelistening.net
---